June 5, 2018 - A debate with professor of psychology followed by the "Art of Conscious Change" taught in San Francisco.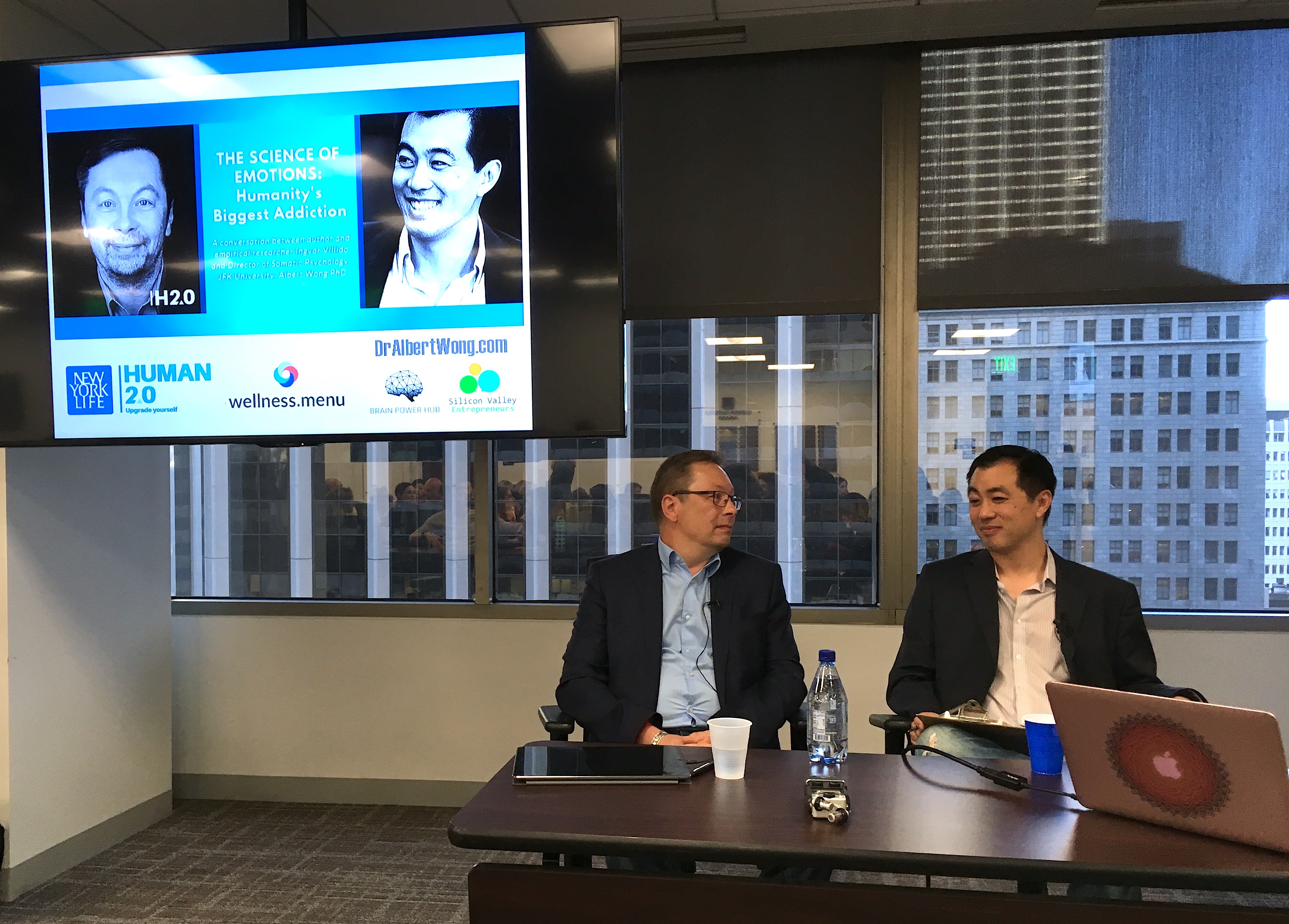 A unique debate between the author, researcher and master teacher of awareness, Ingvar Villido and Director of Somatic Psychology, JFK University, Albert Wong PhD took place on May 29th in San Francisco, USA. Followed by the second Art of Conscious Change course in June 2-3.

This debate centred around the importance of becoming aware of one's own emotional reactions and enabled the participants to empirically discover their emotions as the current driving force in their life. According to Villido the widespread approach to emotions in our society resembles the symptoms of an addiction. Villido introduced a holistic view to a human based on the system of five levels and emphasized that intentional use of awareness is our only instrument to fundamentally release harmful emotions, leading to a Human 2.0. Dr. Wong emphasized that it is of utmost importance to understand how our previous experiences have programmed our current reactions and perception of the world. Following week-end offered a possibility to learn the techniques necessary to release emotions, bringing the Art of Conscious Change course and creator of the unique curriculum, Ingvar Villido, back for the second time. The previous course, held in February 2018, received a highly positive feedback with participants referring to dramatic increase in their quality of life and productivity, calling the course one of the major turning points in their life. Villido claims that successful people already use their awareness in a greater extent than is average, although this use tends to be random and inconsistent due to lack in precise knowledge – what are the various modes to apply the instrument of awareness, where and how to do it in a systematic way? Previous visit to San Francisco demonstrated that people are ready to fly in from Los Angeles and Washington DC to specifically attend this practical teaching by Ingvar Villido, a master teacher of awareness. Continuing in the same manner, an international audience was present during the second course as well, with participants flying in from Vancouver, Canada.