May 30, 2018 - Beyond Mindfulness – a totally new level of teaching is coming to San Francisco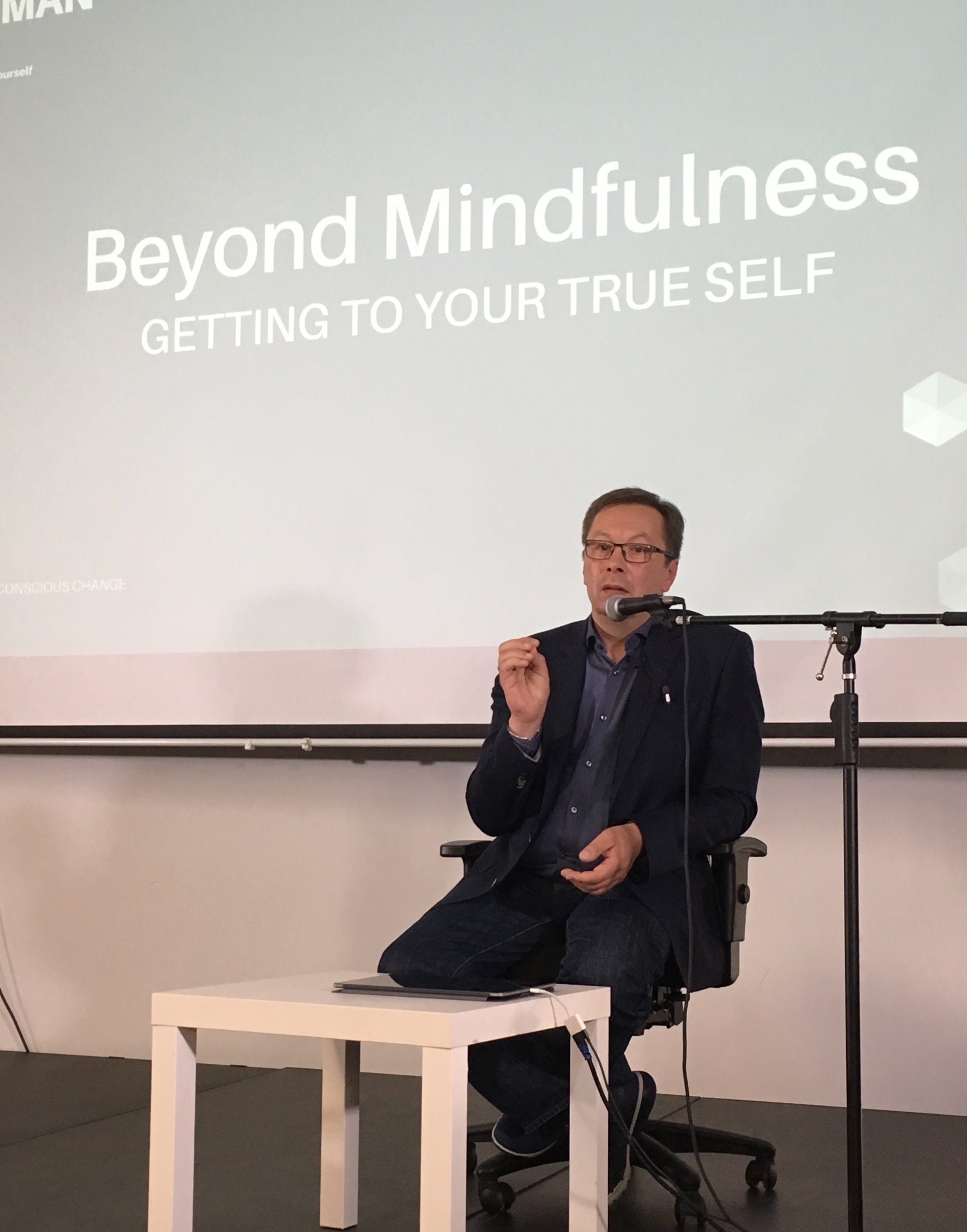 San Francisco's Consciousness Hacking community invited Ingvar Villido on May 30th to conduct an interactive presentation titled "Beyond Mindfulness". Mikey Siegel introduced Ingvar to the audience as: "When I met Ingvar first time, I was really impressed by how fresh and clear his perspective is. Ingvar is bringing something different from typical spirituality. There is almost an engineering mindset to what he teaches, that has a lot of depth and a lot of clarity and precision".
During the meetup Ingvar compared the current dominating paradigm of automatic reactions with the new one where awareness is used as primary a tool. He shared 3 rare pieces of teaching with the audience: how to shut off the thoughts and practically discover own consciousness; what are the seven active qualities of consciousness, giving an experience of awareness; what is the True self and where can one find it. The audience shared that the stopping of thoughts technique was "phenomenal" and "none of the positive emotions are better than the feeling of being the True Self".
Consciousness Hacking started in 2013 in San Francisco and has expanded into 20+ countries with 15000 members worldwide. Co-hack meet-ups attract the tech-crowd featuring insightful talks, community building, and support for new ideas and concepts. The ultimate purpose is to support the community of people exploring, building and disseminating new tools for the evolution of individual and collective consciousness. It's also an opportunity for engineers, entrepreneurs, and enthusiasts to test still experimental self-examination technologies emerging largely from Silicon Valley. The founder of co-hack Mikey Siegel, a 35 year old Stanford University lecturer with background in robotics engineering explains that Silicon Valley has always sought to mix engineering with enlightenment. His own interests center around creating tools that could facilitate people's own path toward higher consciousness, self-realization and awakening. The long history of previous meet-ups includes prominent names such as Ivy Ross (Head of Hardware Design, Google), Nichol Bradford (Director, TransTech Conference & Lab), Vishen Lakhiani (Founder, Mindvalley) and Ken Wilber, to name a few.