April 29, 2018 - Ingvar Villido contributes to bringing forth a radically new perspective on human nature, a revolution in the inner sphere of humans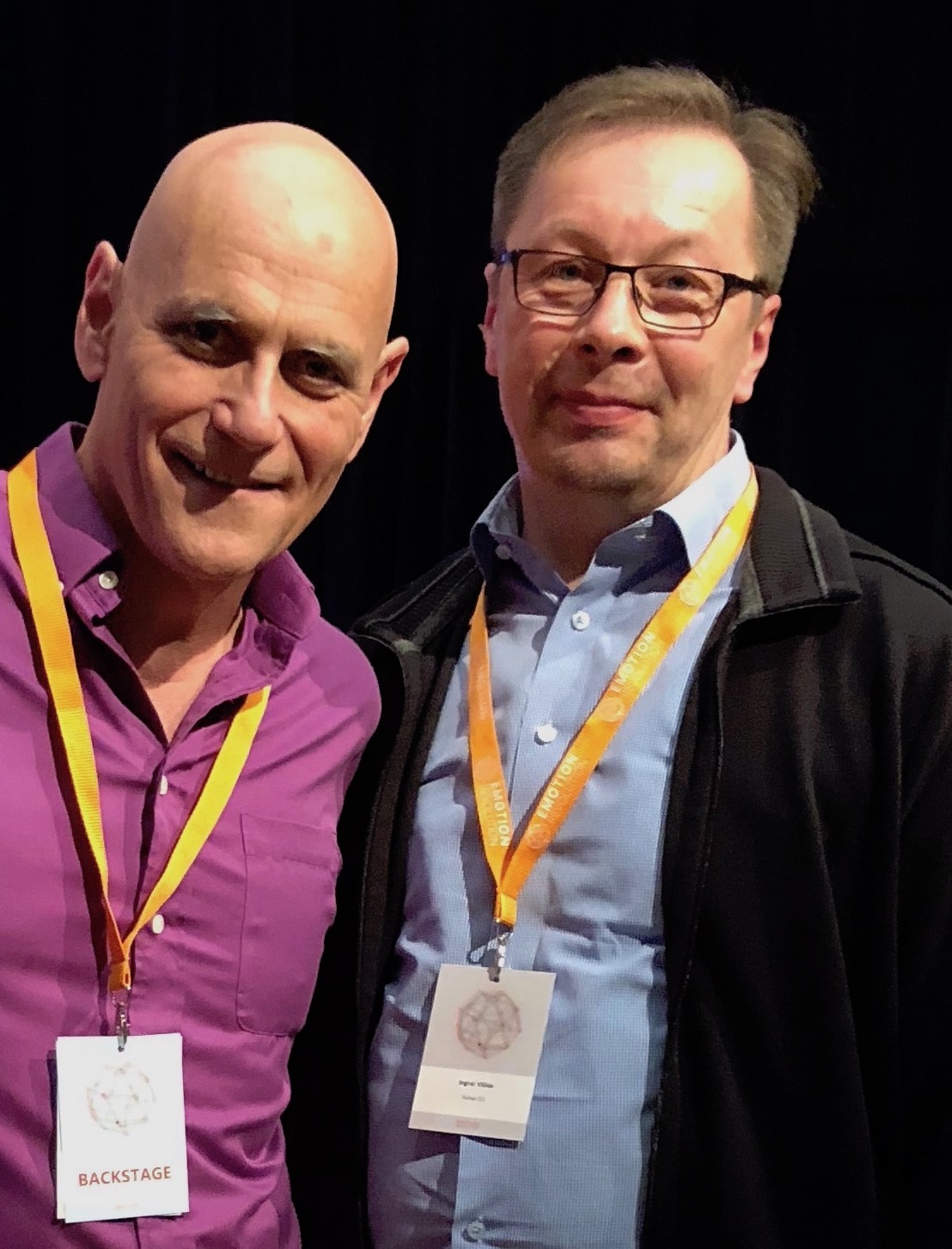 Ingvar Villido met Dr. Steven Hayes and Dr. Allan Abbass during the international psychology congress "Emotion Revolution" held in Norway 16-19 April.

During the "Emotion Revolution" Congress Ingvar Villido met two of the keynote speakers, Dr. Steven Hayes, the principal founder of ACT method (Acceptance and Commitment Therapy) and Dr. Allan Abbass, one of the primary developers of ISTDP (Short-Term Dynamic Psychotherapy). Hayes shared that his observations have confirmed mindfulness alone not to be sufficient enough to enable permanent change. Similarly to Villido, Hayes outlines that an effective intervention should consist of practical measures that people can take home with them and above all enable behavioral change. Villido and Hayes both find that people need help in developing psychological flexibility and personal self-leadership skills. Villido and Dr. Abbass mutually agree that emotions can be highly destructive and that one of the main problems lies in overly intellectualizing the emotional experience – constant thinking, argumentation and speculation instead of remaining aware of the emotion. In line with Villido's discovery that resolving emotions enables the physical body to heal, Abbass has witnessed that even as little as recognizing the emotion and understanding it's context already enables a significant improvement of the medically unexplained bodily symptoms of his patients. In the concluding panel, Hayes emphasized that a radically new perspective to the entire inner sphere of humans needs to emerge, something that would differ from current methods oriented towards therapy while prioritizing proactive resilience and prevention. Villido briefly introduced the Art of Conscious Change method founded by him and shared some of the information related to his research.

The key takeaway from the congress was a notion that a revolution is needed in our approach to emotions – it's time to acknowledge emotions as the driving forces in the current paradigm of human existence as well as the focal point of psychotherapy. The unique method created by Ingvar Villido provides an important contribution to forward this revolution towards a healthier, happier society.