April 15, 2018 - Ingvar Villido's first book on emotions became a national bestseller overnight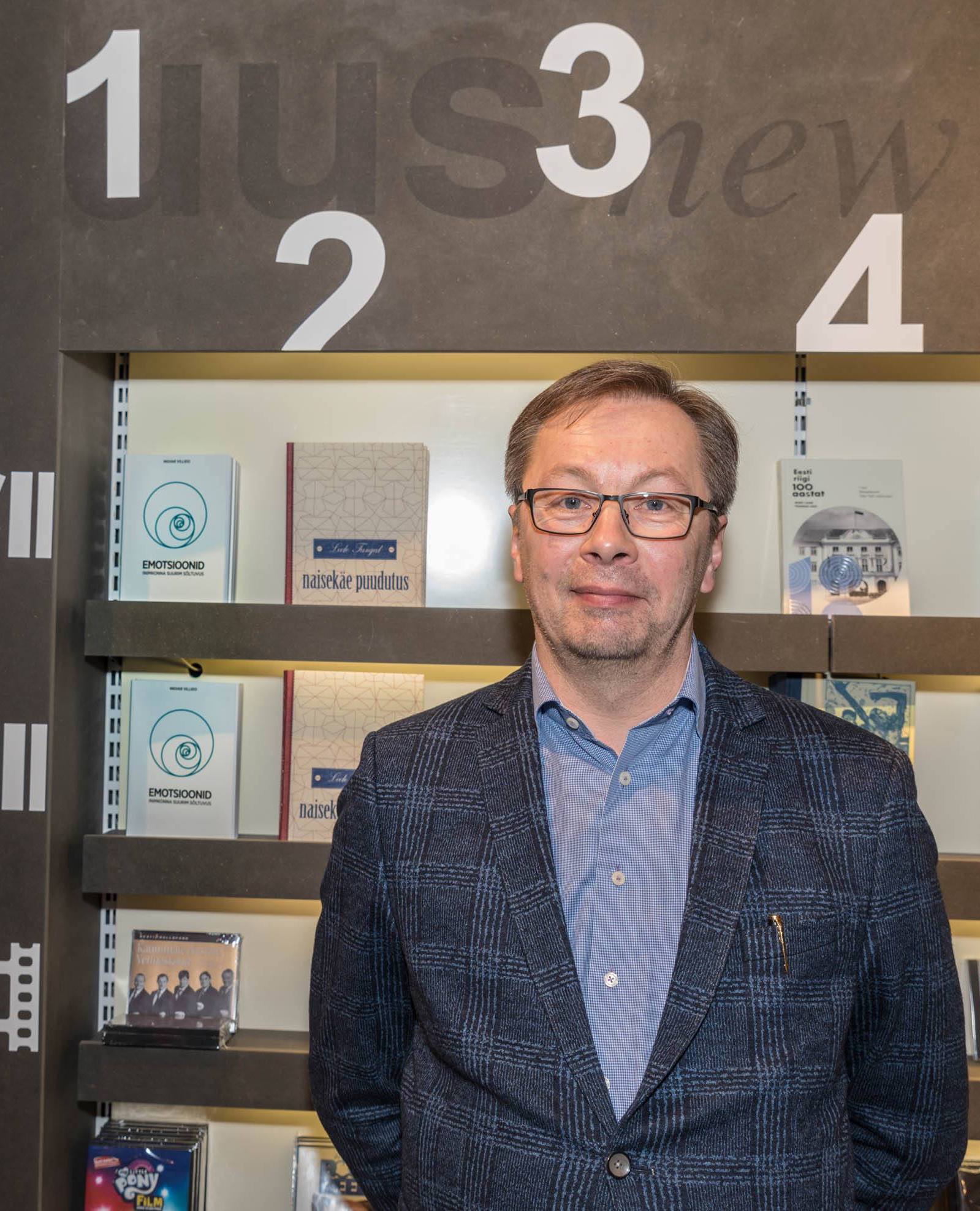 The launch of Ingvar Villidos' first book "Emotions. Humanity's Biggest Addiction" was a long-awaited event, filling bookstores with hundreds of people, establishing a new record in Estonian book sales and book signings.
By the evening of the first day, right after the book presentation by the author, Ingvars' book ranked as the first in the TOP 10 most popular books list in Apollo, the leading bookstore chain in Estonia. The presentation was followed by book-signing lasting no less than 3 hours, which is the longest book-signing queue ever witnessed in Estonia, continuing until late evening hours in a cafe right behind the closed doors of the bookstore. By day three, Ingvars' book ranked as the first also in the second leading Estonian book vendor, Rahva Raamat. In several bookshops Ingvars' book surpassed all known records and reportedly sold at a speed previously unknown to the staff (number of copies sold per hour). By the end of the first week of sales, an additional second edition had to be commissioned from the printing house. This was followed by the third and later on also by the fourth additional edition. By the end of April, Ingvars' first book was already deemed the book of the year, becoming a national bestseller and preceding all other books launched in Estonia during 2018.
Ingvar's first book is a practical manual to learn the application of awareness in it's active form in order to start liberating oneself independently and selectively from the destructive automatic emotional reactions. In the book Ingvar explains in great detail our dysfunctional approach towards emotions while allowing people to independently learn about The Art of Conscious Change, a modern and unique method for liberation created by Ingvar himself. The book also provides a possibility to refresh and deepen insights for people who have already attended the course and learned the techniques in live format. Preparations are under way to soon release the English language version and find a suitable Global publisher to have an even larger impact. Publication of the book was also a symbolic milestone, marking 10 years from the beginning of the Art of Conscious Change that has already reached over 16 000 people worldwide, helping thousands to build a better life for themselves.